Room sizes matter when choosing a new pool table. Some helpful information to determine if your table fits.
Knowing the pool table room sizes is key to determining if your table will fit in there in the first place. You don't want to have a table too big for a room limiting playability. You also want to make sure you know the pool table dimensions for pool table refelting service and bumper replacement. If our pool table installers go out for a service and our material does not match the table, for example, if the felt we bring is for an 8 ft and yo have a 9 ft, that will mean we're going to have to come back another day with the correct size material. So it's good to know how to measure your pool table too.
Measuring the table is done by measuring from the inside bumper tip, where contact with the ball is, to the opposite side inside bumper tip. Length and width wise.
Or alternatively you can measure the distance between diamonds on the rails. Measuring the distance between two diamonds on the same rail will determine the exact size of the pool table.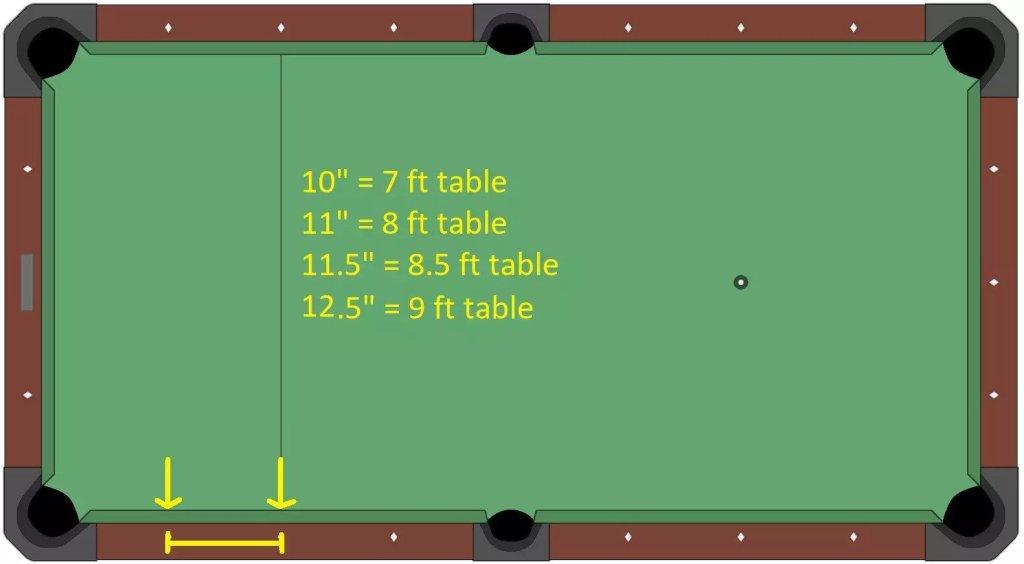 It's very important to know the size of your pool table when calling our expert pool table installers for quotes and services as different sizes incur different prices depending on the job scenario.
Pool table room dimensions recommended for different sized tables.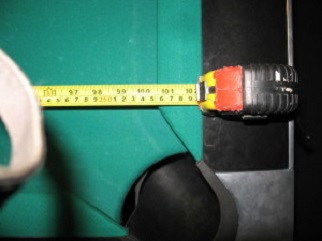 Below are room dimensions that are recommended to comfortably fit your pool table in the desired room. It is important to know the dimensions of the room as it will determine the quality of the playing experience on the table. Too small a room can render a table unplayable, or make shorter ques necessary. Too big a room? No problem. Confirm the room dimensions with this information below at the least to make sure you have enough room for that new pool table.
7′ x 3 ½' sized tables require at least 17′ x 13½' room dimensions.
8′ x 4′ – 8 sized tables require at least 18′ x 14′ room dimensions.
9′ x 4 ½' sized tables require at least 19′ X 14½' room dimensions.
Still doubtful if the table will fit in the room? Give us a call and we'll help determine the best size table for that room!